The information about this demon has been completed.
In order to add new information, contact a
Content moderator
.
...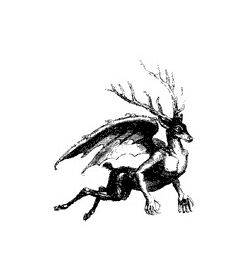 Furfur (also known as Furtur) is a powerful Great Earl of Hell, who rules twenty-six legions of demons. Furfur is depicted as a hart or winged hart, and also as an angel.
Trivia
Furfur is a liar unless compelled to enter a magic triangle where he gives true answers to every question, speaking with a rough voice. He causes love between a man and a woman, creates storms, tempests, thunder, lightning, and blasts, and teaches on secret and divine things.
His name "Furfur" or "furfures" in Latin means "bran". However it seems more likely that the name is a corruption of "Furcifer", the Latin word for "scoundrel".