The information about this demon has been completed.
In order to add new information, contact a
Content moderator
.
...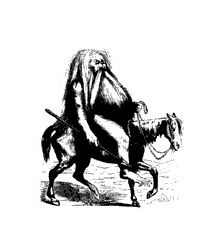 Furcas (also known as Forcas) is a Knight of Hell, who rules twenty legions of demons. Furcas is depicted as a strong old man with white hair and long white beard, who rides a horse while holding a sharp weapon.
Trivia
Furcas teaches Philosophy, Astronomy, Rhetoric, Logic, Chiromancy and Pyromancy.
His name may be derived from the Latin word furca, meaning fork, or from Greco-Roman meaning "sepulchre (tomb)".